Release Notes is our regular update that highlights the product improvements we've made, so you can easily stay up to date on what's new. Here's what we launched as part of version 1.5.0.
SMS
New Australian SMS Provider
We are proud to introduce a new SMS provider based in Australia, they have over 7,000 customers and growing including Coles, Woolworths, IBM, Uber, NSW Health, Queensland Government, Bureau of Meteorology, Australian Red Cross, Australia Post and many more.
Some of the new functionality is only possible because of our new SMS provider.
Who Sent Me This SMS
Traditionally Member Hub only allowed an SMS to come from a Sender ID or what is also known as an Alpha Tag this is a 1-11 alphanumeric characters such as "MEMBERHUB". If you're using our new SMS provider you will have additional options:
Sender ID - 1-11 alphanumeric characters such as "MEMBERHUB".
Shared Number - Messages will come from a mobile number selected from a pool of mobile numbers.
Dedicated Number - Messages will always come from the same mobile number. Contact us to purchase a dedicated number.
Verified Number - This allows you to verify ownership of an existing mobile number like your duty phone and send messages from this mobile number.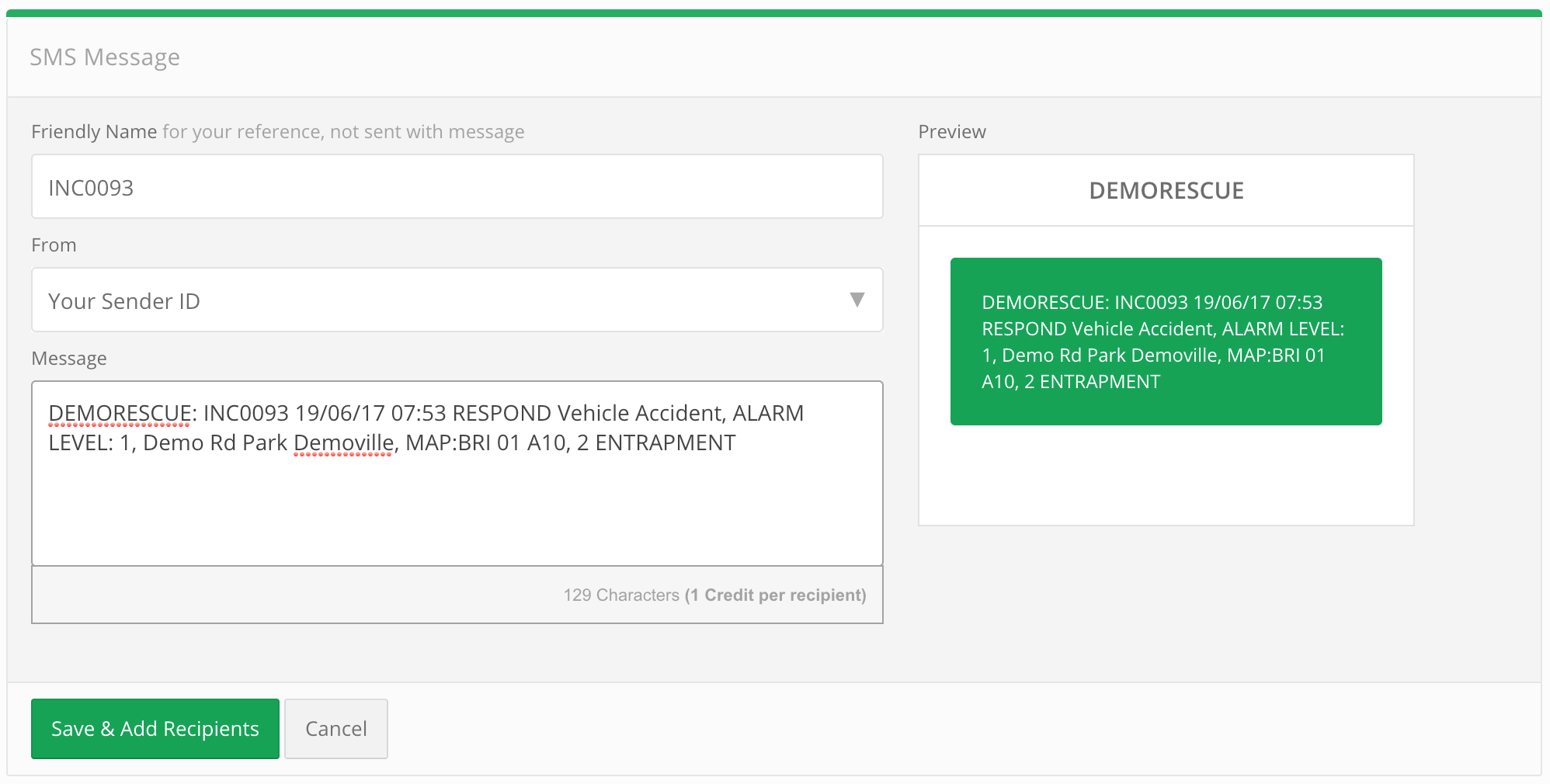 As you can see in the screenshot above, when composing a new SMS there is a "From" drop down. This allows you to change to one of the options listed above as long as they have been setup for your team. When the "From" drop down is changed the preview on the right will be updated to reflect the changes.
Verified Mobile Numbers
Verified mobile numbers can be setup for each individual person. This can be done from the SMS Settings.

This will ask you for the mobile number you wish to verify, it will then send you an SMS with a unique code, this will need to be entered on the following screen and if everything matches you will have a verified mobile number that you can start sending with. Each person can only have one verified mobile number.
SMS Replies
If you're sending messages from the Sender ID you will not be able to get replies at all.
If you use a verified mobile number then replies will be send straight to your mobile phone. You can then have a conversation with your member using your phone as you would any normal SMS.
If you use the shared or dedicated mobile number replies can come straight back into Member Hub. These replies can then be forwarded to a list of configured email addresses. If the original message was sent from an event it will also update their status if the member replies with a "YES" or "NO".
You can configure the list of email address from the SMS settings. This can also be configured at a top level if you have many teams under your control. Let us know and we can help you with this.

Online Ordering
Does your organisation or team allow members to order equipment such as tools and uniforms? No more triplicate carbon copy orders.
Members can jump into their portal and place an order. You can also set a limit to the quantity. For example a member can only order one pair of boots at a time.
When an order is placed by a member you will be able to see all the details in Manage and approve or reject the order. An email will be sent to the member notifying them of your decision.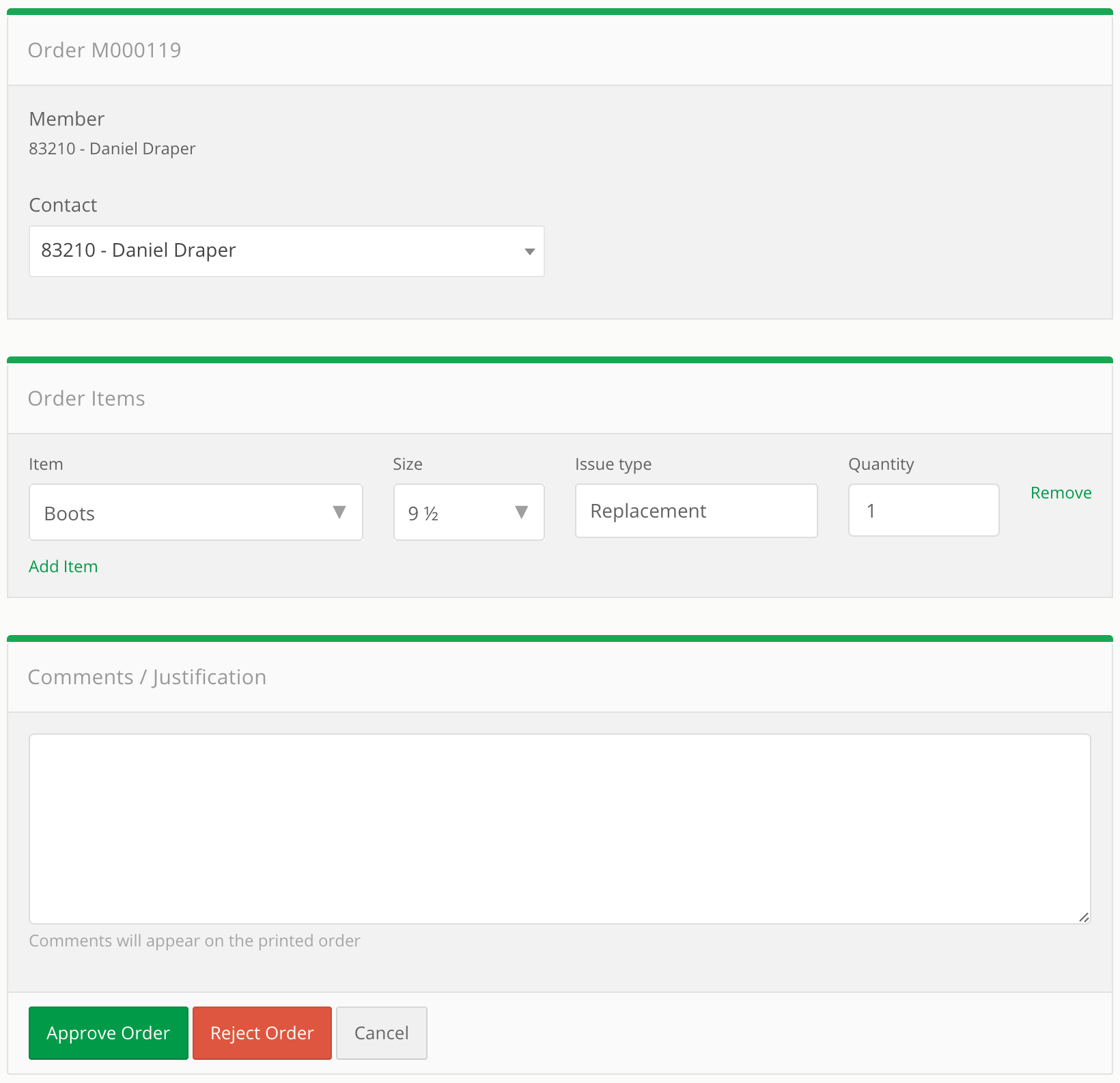 Once an order is approved there is a screen with all the details including a full history of every action to the order including any emails sent to members and every time someone downloads a PDF of the order. You can also update the permissions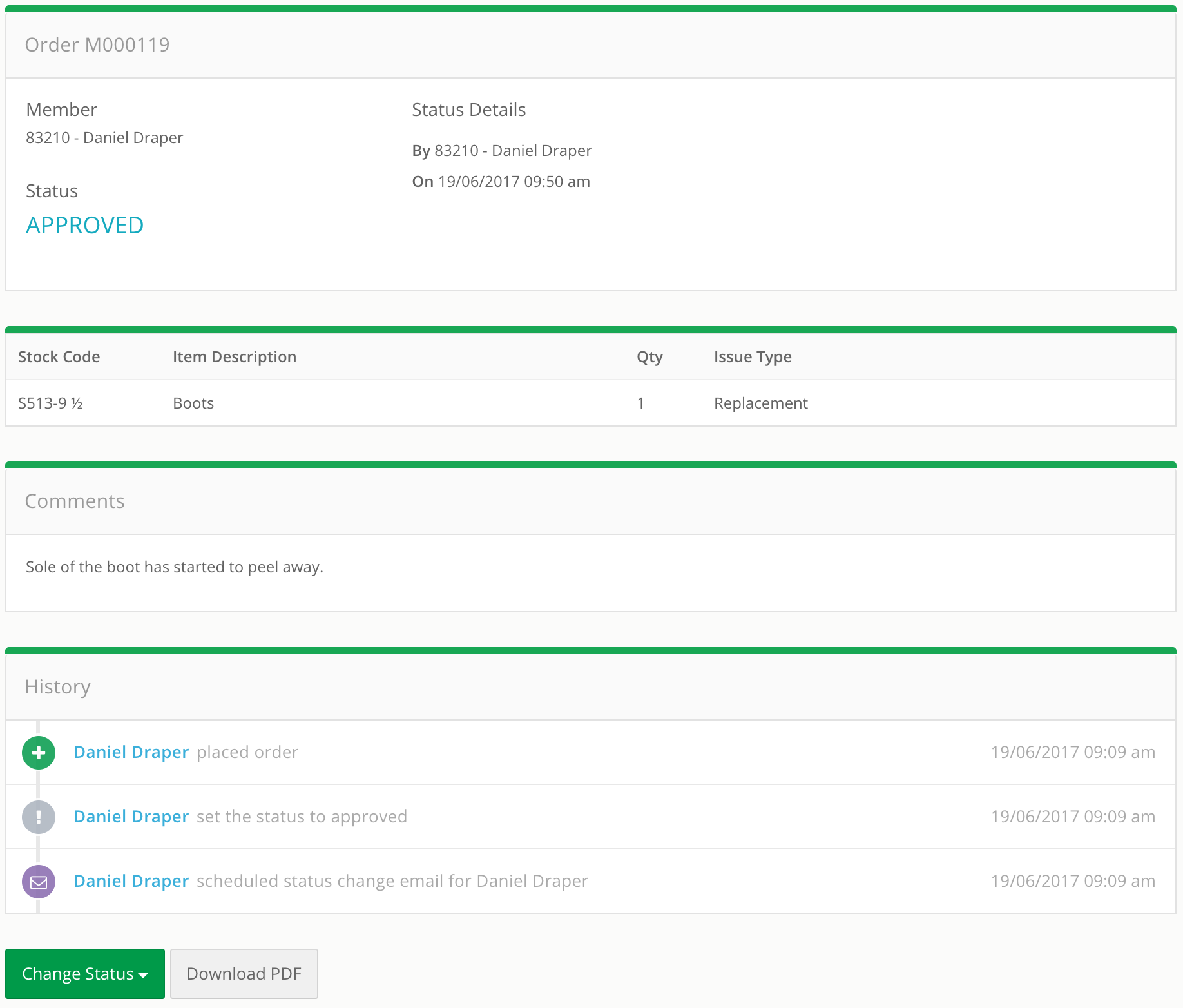 There is also a new advanced permissions system behind orders which allows you to control who can approve and reject orders right down to who can see the history or even download the PDF.
We really have only lightly touched on the changes that have been done. There are also many small fixes and improvements throughout.
What do you think?
Thank you for your continued support and feedback.
Let us know what you think on Facebook or by email. We love hearing from you with feedback and new ideas.