Release Notes is our regular update that highlights the product improvements we've made, so you can easily stay up to date on what's new. Here's what we launched as part of version 1.2.0.
SMS
I think it is safe to say fire and storm season is in full swing, depending on your location. This release is focused on improvements to SMS to ensure better reliability and faster message delivery.
When composing a new message, you will instantly notice a few changes. The first is the balance is displayed across the top of the screen. The other large visible change to this page is the preview on the right. As you type your message the preivew will be updated to give you a rough idea of what it will look like on a mobile screen. The title of the preview (MEMBERHUB) in the below screenshot is who the message will be sent from. Keep reading to see how you can change this.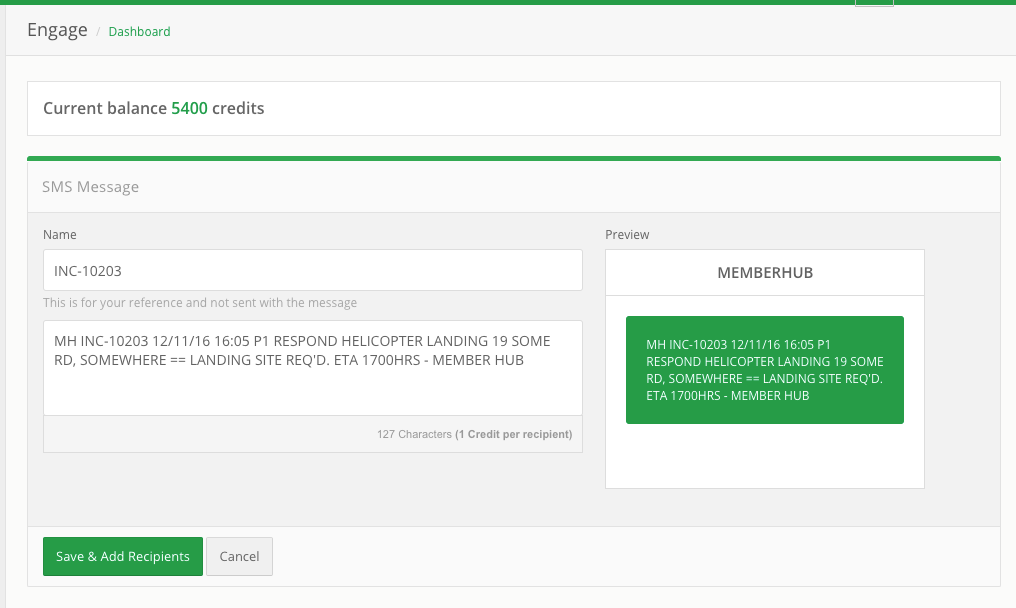 A maximum number of credits per recipient per message can now be configured. You can see in the screenshot below, just below the message body the number of credits currently being used per recipient and the number of characters your message contains. If you exceed the maximum number of credits per recipient an error will be displayed.

Likewise when trying to select more reciptents than you have credits for you will now be prompted to purchase additional SMS credits before you can finish sending your message, alternatively you can deselect some recipients.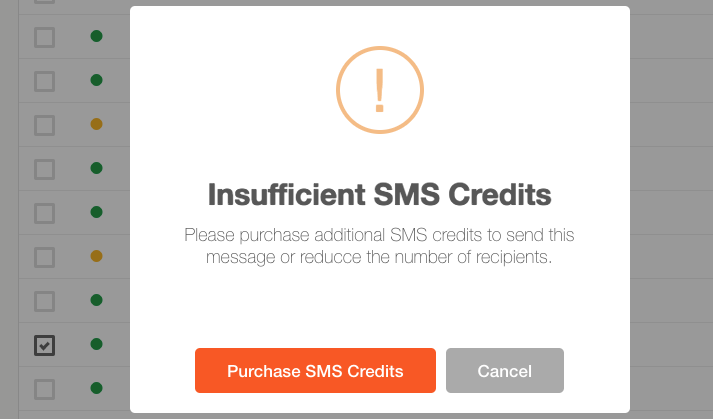 Members can be configured to receive low SMS credit email notifications the same way vehicle booking email notificaitons are configured. You can now login to the manage section of Member Hub and purchase SMS credits using a credit card. If you wish to use a different payment method, please contact us.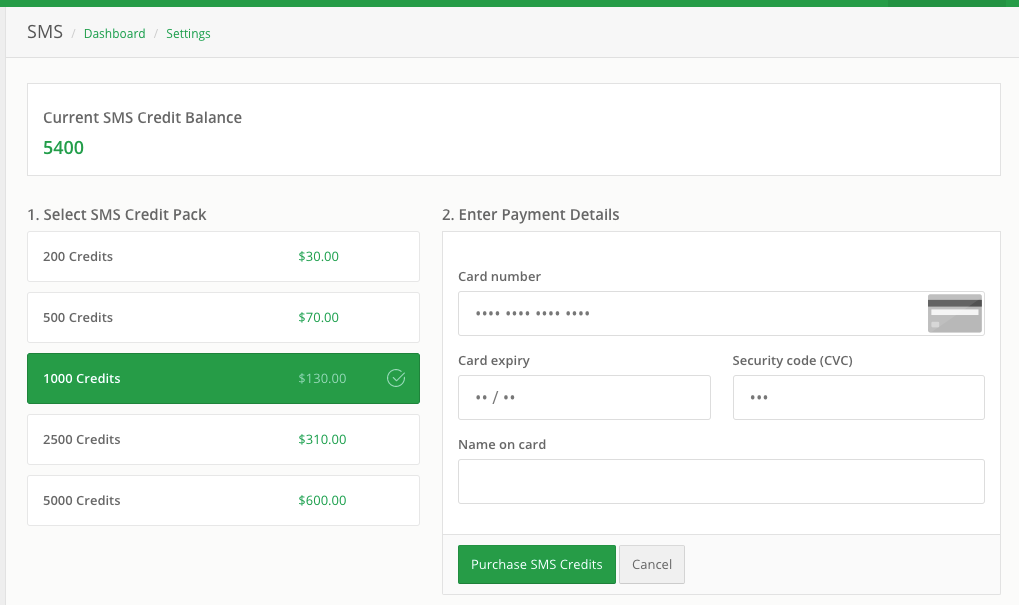 We will be doing more work around SMS in the near future, stay tuned. Hopefully the recent changes to SMS will improve your efficency during your next response and give a solid foundation for the new changes.
What do you think?
Let us know what you think on Facebook or by email. We love hearing from you with feedback and new ideas.