Release Notes is our regular update that highlights the product improvements we've made, so you can easily stay up to date on what's new. Here's what we launched as part of version 1.1.18.
Visitor Sign-in
Visitors were not previously captured in Member Hub this made it difficult to track who is onsite and especially difficult during an evacuation. You can now get rid of archaic paper based systems and use the Member Hub Kiosk to sign-in/out visitors. The only required information for a visitor is their first name.
If there is an evacuation anyone with Kiosk or Manage access will be able to view everyone currently onsite.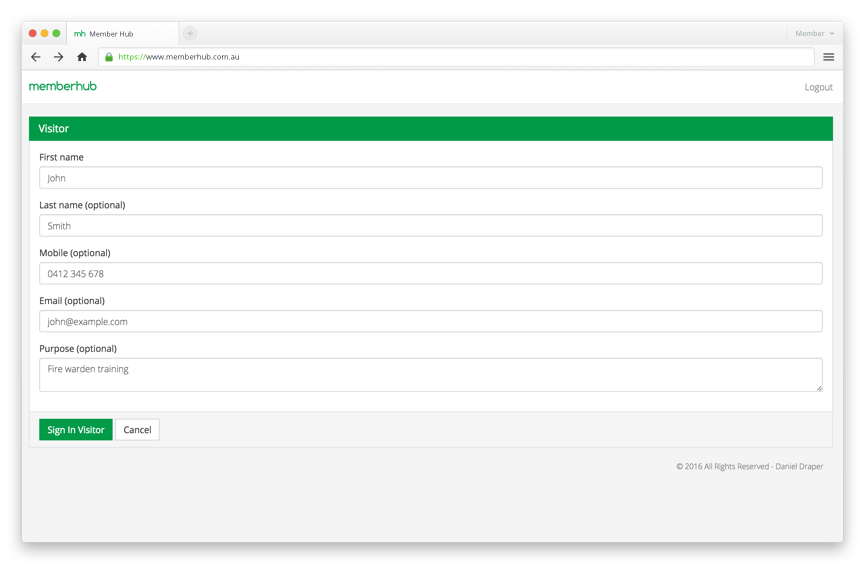 Kiosk Barcode Scanner Detection
Our Kiosk has been updated to detect and capture barcode scanners even when the search field is not selected. This should help ensure everyone is clocked on correctly and speed up the process.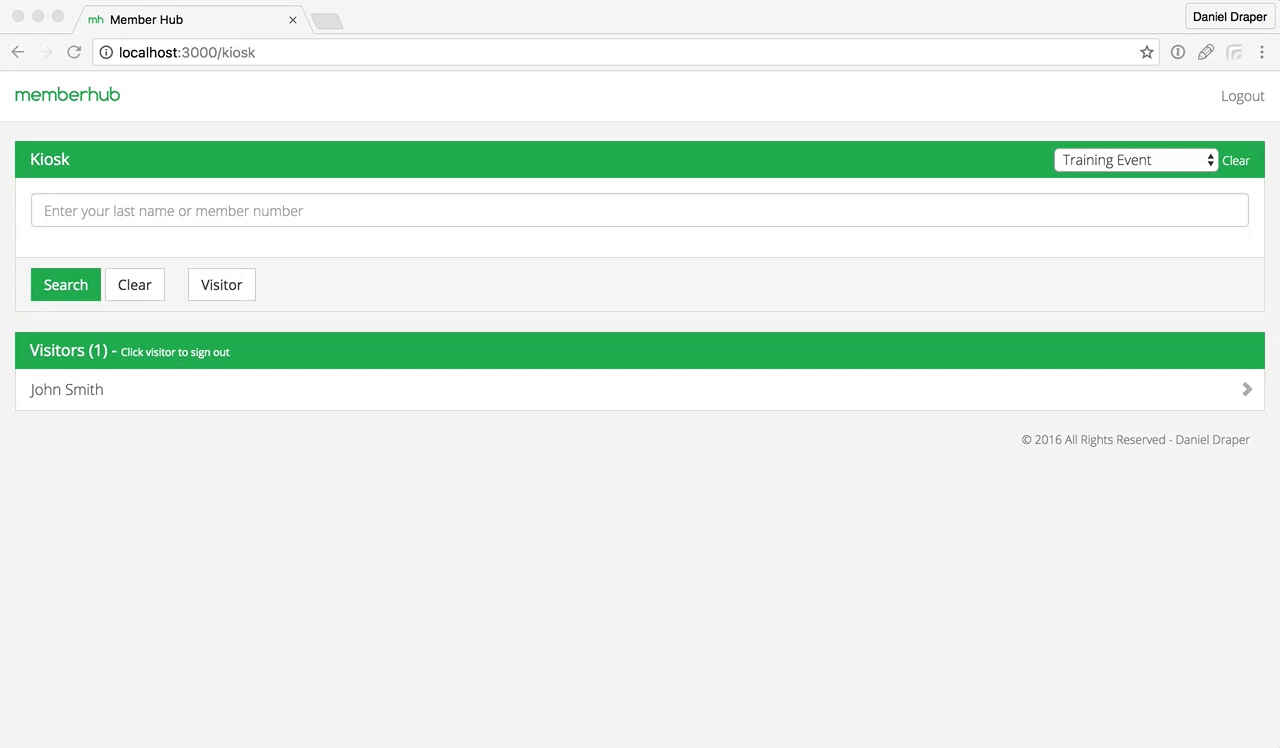 Event Attendance
Now you can actually see how much time and which members or visitors attended an event. You can also see if they responded to the event using Member Hub.

Track when a member responds in Member Hub to say they will attend an event, but do not show. This is automatically updated based on a member clocking on for an event.

Login Errors
When you attempt to login and there is a problem, we will show you an error message and also highlight the fields red. Previously we only highlighted the fields red. This should be a little more user friendly and provide some valuable feedback.
Minor Changes
Add expire date to operator endorsements.
Ensure members have an email address before trying to send password reset.
Prevent archived members appearing in competency reports.
What do you think?
Let us know what you think on Facebook or by email. We love hearing from you with feedback and new ideas.