Release Notes is our regular update that highlights the product improvements we've made, so you can easily stay up to date on what's new. Here's what we launched as part of version 1.1.16.
New Website
The first thing you're going to notice is a complete re-design of our public website to match our updated company-wide branding. We have also added a blog to the website to make it easier for you to stay up to date.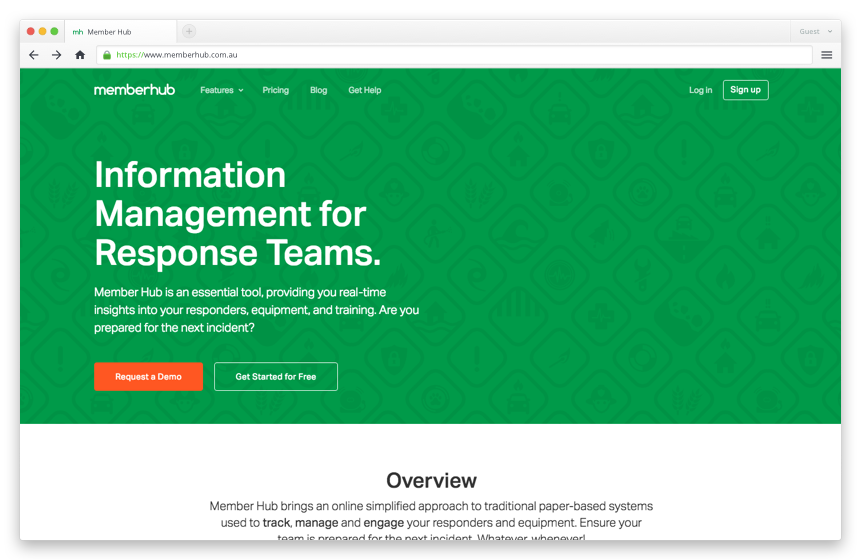 Vehicle Service Reminders
The vehicle service reminders screen has been neglected so we have given it a much needed make over, it now looks like it belongs with the rest of the manage section.

Unlimited Quantity on Equipment
Sometimes you do not want to track the available quantity of a piece of equipment, up until now that has not been possible. When you add or update a piece of equipment you can disable quantity tracking by unchecking the box "Track available quantity". This will allow you to issue equipment to members regardless.

Generate Barcodes (Code39)
We are starting to add barcode support to Member Hub. We plan to support additional formats in the future, our preference is QR Code, however a number of our customers have a need for generating Code39 barcodes so we are starting with them.

Honours Applied Date
We've updated honours to now track the date the honour was applied for as well as the date it was issued to the member. It will also be displayed in the list of honours for a member.
What do you think?
Let us know what you think on Facebook or by email. We love hearing from you with feedback and new ideas.